Dream Body Butter 4 oz Jewel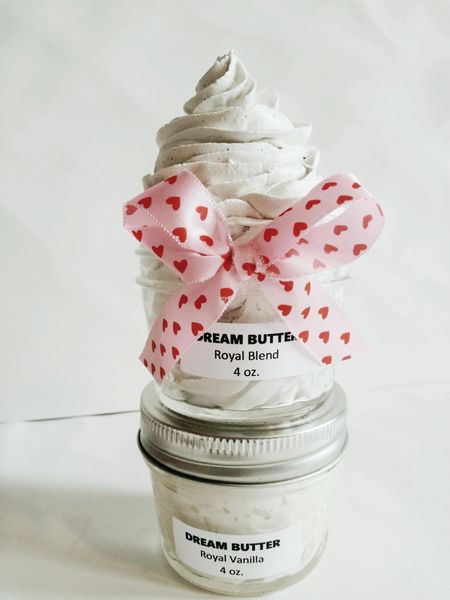 Dream Body Butter 4 oz Jewel
Whipped Dream Shea Body Butter
Royal Blend 4 oz
Dream Body Butter is a handmade blend of premium ivory shea butter with multiple moisturizers whipped into a creamy souffle for the body.
This organic blend is great for every skin type to rejuvenate and moisturize the skin.

Available In The Following Scents:
1. Royal Blend (Unscented)
2. Royal Vanilla
3. Golden Sandalwood
Enjoy this luxurious butter from our Fitness Body Care Line.
Try a 4 oz Jewel for yourself or purchase it as a luxury gift for a friend.
Whipped Dream Shea Body Butter Ingredients, Organic unrefined shea butter, organic extra virgin coconut oil, Jamaican black castor oil, jojoba oil, almond oil, rosemary oil, and pure essential oil fragrance